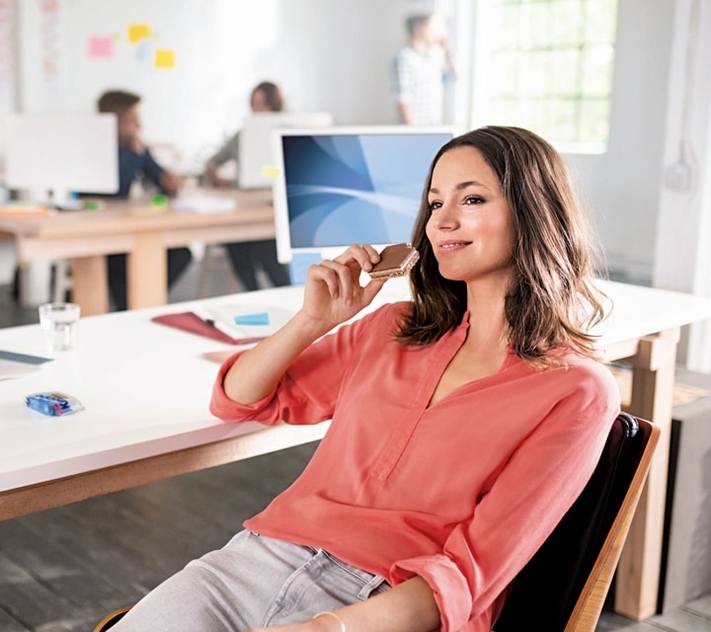 The tasty in-between snack
Ever since Knoppers was launched in 1983 in Germany, the milk-hazelnut wafer has been popular: Five delicious layers of crispy baked wafers, milk crème, creamy hazelnut filling, and crunchy roasted hazelnut pieces, topped with a touch of cocoa. Whether at work, at home, or on the road – take a relaxing break with a crispy, tasty Knoppers.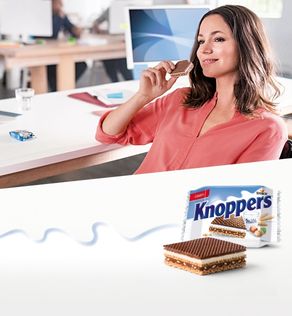 The crispy in-between snack in more than 40 countries: the Knoppers success story.
2017
Knoppers launches in the US
Knoppers global success continues – the delicious milk-hazelnut wafer is available in the US.
2013
30 years of Knoppers – worldwide success
Knoppers has been around for 30 years and is also becoming increasingly popular internationally. The milk–hazelnut wafer is now available in more than 40 countries.
1983
Knoppers conquers Germany
Knoppers – the crispy milk-hazelnut wafer, was created in 1983. The five layers of wafers, milk crème, hazelnut filling, hazelnuts, and cocoa were a delicious combination that became enjoyed by many. Shortly after launching, the slogan "half past nine in the morning in Germany" was introduced and Knoppers quickly gained popularity.